Welcome to the Supplier Product Introduction training site for suppliers of Rolls-Royce plc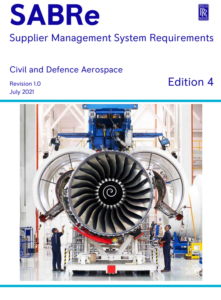 This website details the course schedule to support your organisation's continual improvement of product introduction aligned to SABRe 4, the Supplier Management Systems Requirements of Rolls-Royce.
Please select from the list below to view information on the courses provided by SMMT Industry Forum ltd on behalf of Rolls-Royce. These links will direct you to the relevant course on the Industry Forum website.
First Article Inspection Approver Training
Production Part Approval Process (PPAP) training
Practitioner training in support of PPAP and Zero defects
Measurement Excellence
For the latest requirements and documents for Rolls-Royce suppliers, please click here.
If you cannot find course dates or course locations to match your training requirements please contact [email protected]